Safe and Durable
We fully appreciate that children have an innate tendency to play energetically and sometimes even roughly with their toys. This spirited and exuberant approach to play is a fundamental part of their growth and development. Understanding this, we've meticulously designed BAKOBA to withstand the test of time, capable of enduring countless hours of play and enjoyment.
Our commitment to durability and resilience is at the core of our product development.
BAKOBA is constructed with high-quality materials and precision engineering to ensure it can withstand the rigors of enthusiastic play. We've taken great care to choose materials that are not only safe for children but also robust enough to handle the demands of imaginative adventures, building, and creating.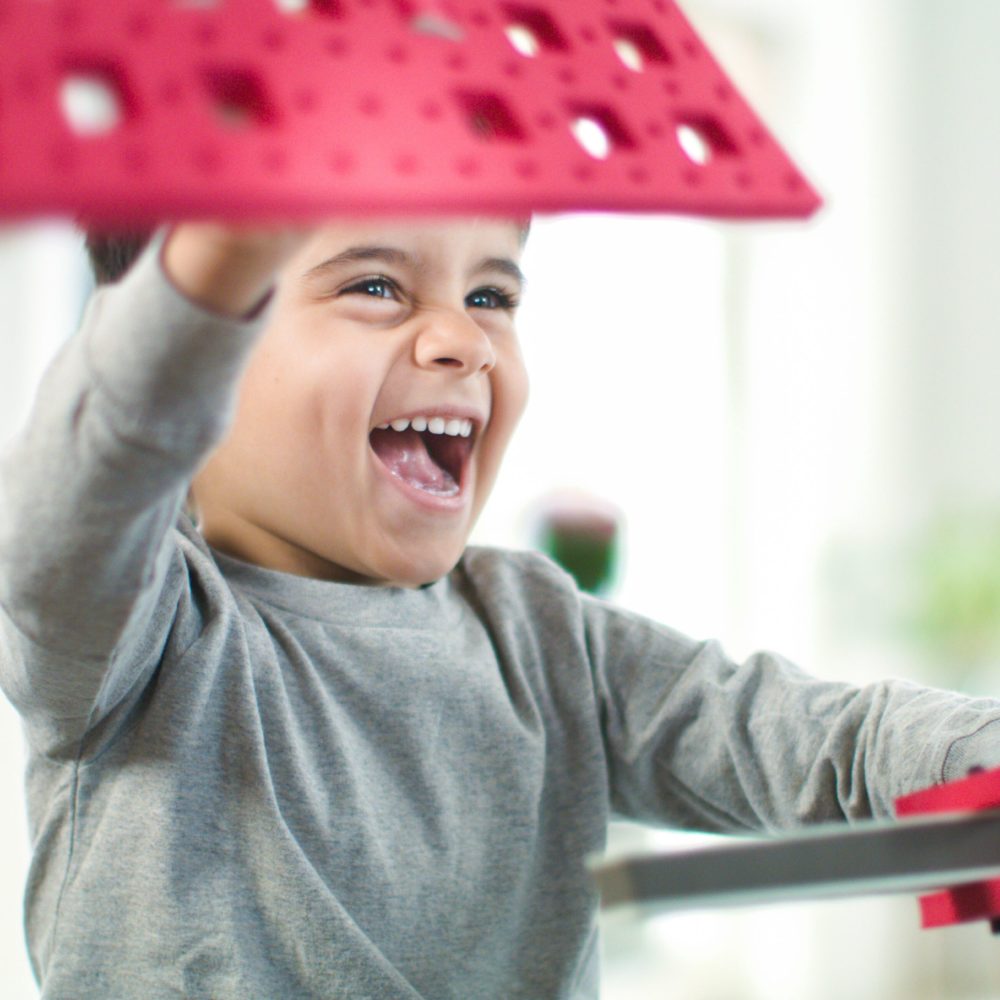 Fordelene ved materialet
Vores byggeklodser er lavet af et meget holdbart og sikkert materiale kaldet EVA-skum. Byggeklodserne kan vrides og bukkes uden at gå i stykker, hvilket åbner op for helt nye måder at bygge og lege på. Blokkene er sikre og støjsvage, hvilket skaber et behageligt legemiljø for både børn, forældre og lærere – og de er også nemme at holde rene ved blot at vaske dem i vaskemaskinen!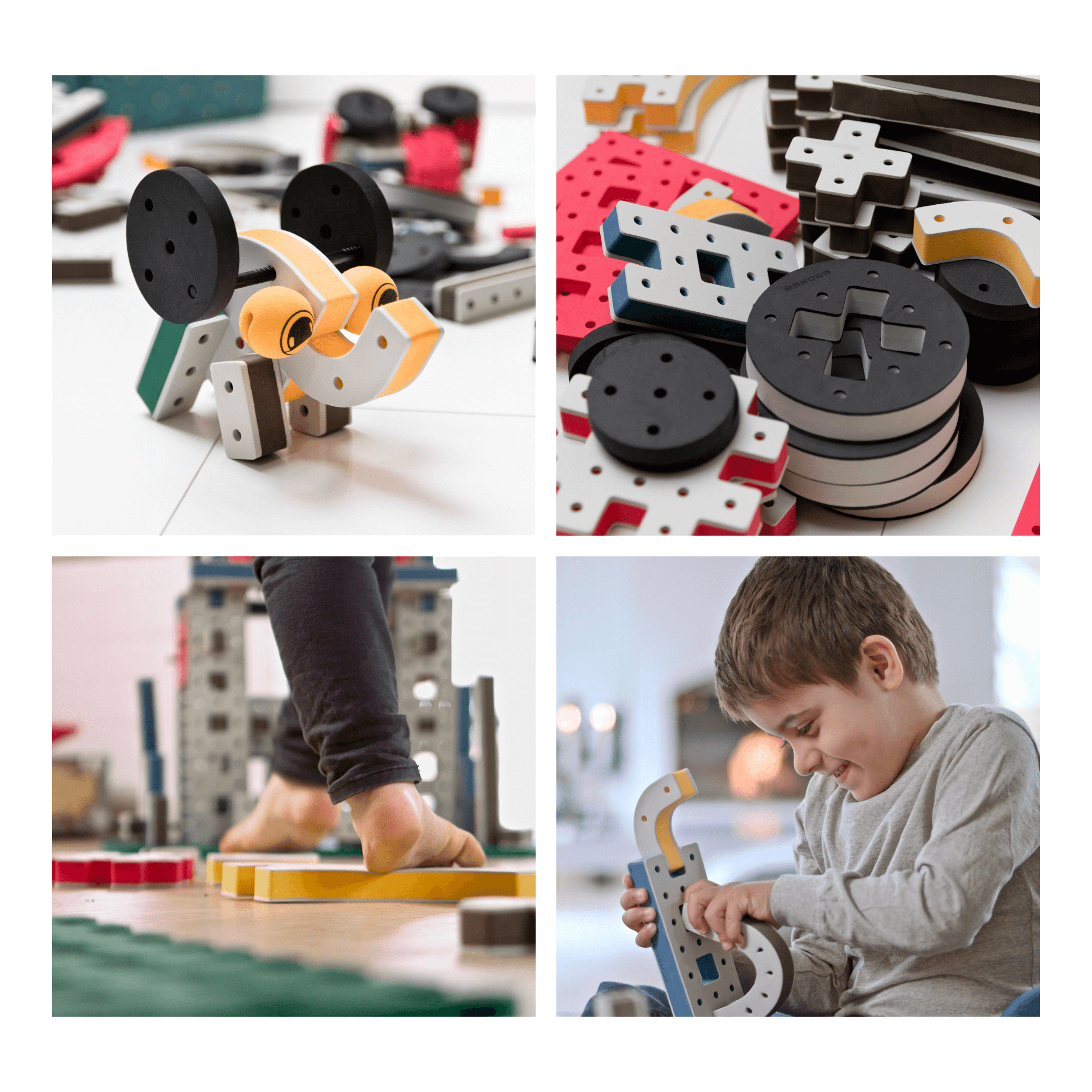 Holdbarhed og sikkerhed
BAKOBA er her for vores børn og deres fremtid, og derfor er bæredygtighed et spørgsmål om vores hjerter.
BAKOBA er designet og udviklet i Danmark og alle vores produkter, inklusive emballagen, er lavet af rene materialer, der er 100% genanvendelige. Vores produkter testes løbende, og de lever altid op til de strengeste krav til sikkerhed og holdbarhed.
✓ Europæiske sikkerhedsstandarder for sikkert legetøj SS-EN71-1, 71-2, 71-3 og REACH
✓ Testet og sikkerhedsgodkendt af Teknologisk Institut
✓ Testet og sikkerhedsgodkendt af Dansk Forbrugerlaboratoriet
✓ CE-certificeret
✓ 100 % fri for phthalater og andre skadelige stoffer
✓ Alle vores materialer, inklusive emballagen, er fuldt genanvendelige
✓ Vores byggeklodser er lavet af 100% ugiftigt EVA-skum - der er ikke brugt lim eller andre stoffer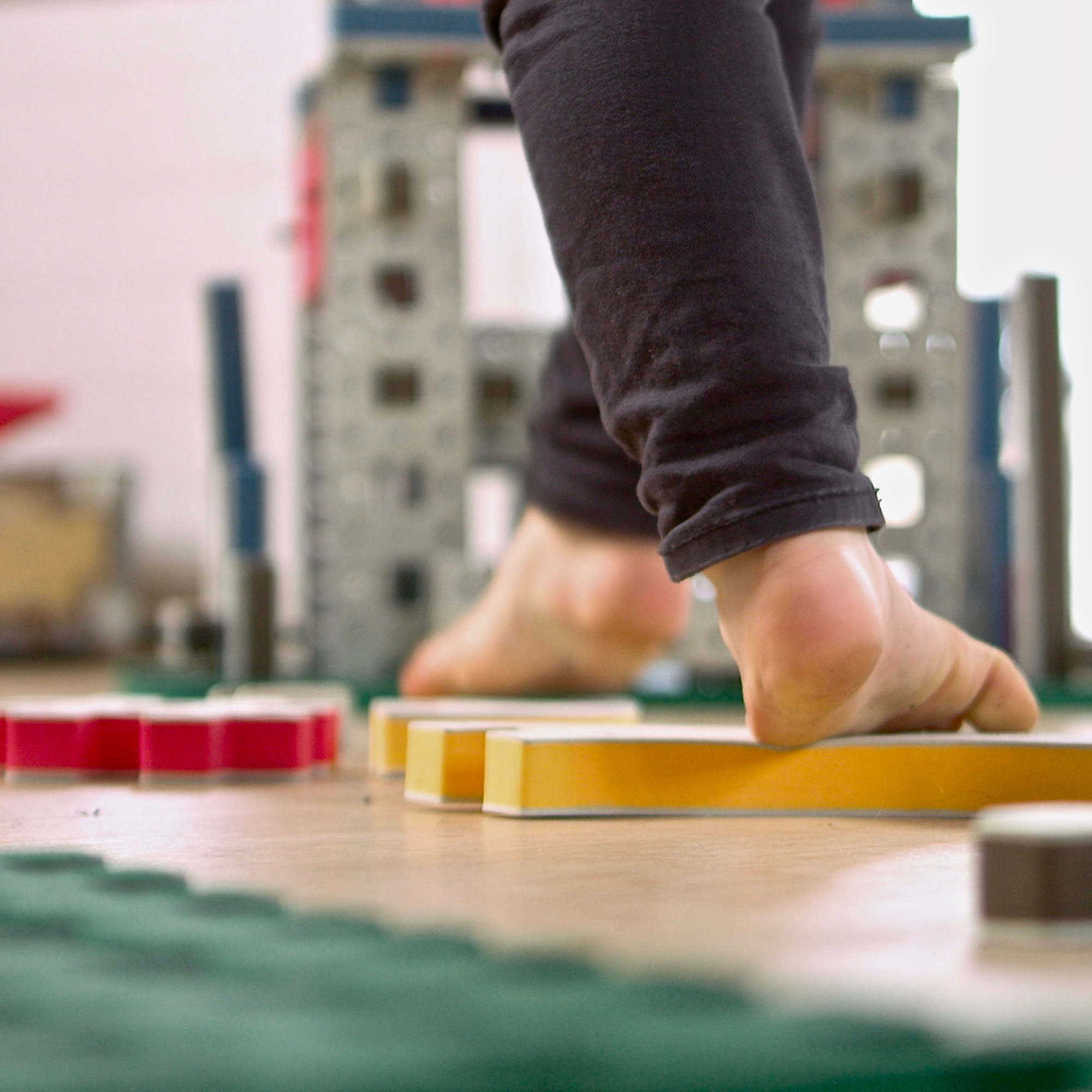 STEM.org Certified
As a STEM toy, BAKOBA supports the development of Engineering, Art, and Mathematics skills.
BAKOBA is recognized for contributing to children's learning and development.